HEADING SOUTH!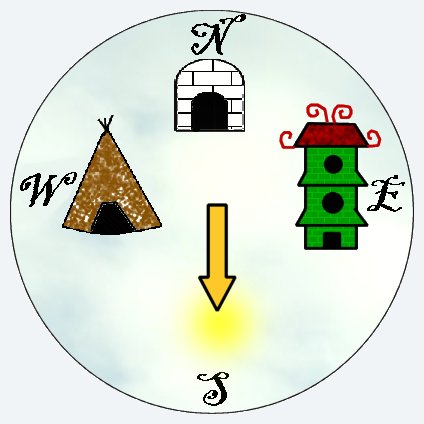 This short post is mostly about personal information. In the ongoing effort to restore me to a better physical and psychological state, tomorrow June and I are taking off south. Way south. Where the weather is quite a bit warmer south. We plan on being gone for about two weeks. We intended to do this a little later, but as it turns out, there are unavoidable items coming up later in April, so we suddenly realized that it's now or never. (Which is, of course, utterly over-dramatic and probably not true.) As I mentioned in an earlier entry, I'm sorry to miss ISCA this year and not see our friends in that group. Needless to say, I'm not going to do regular e-mail, but if there will be WiFi and I feel up to it, I may post some blog entries.
To be honest, I'm excited about taking a real vacation that's not tied to some other obligation. On the other hand, we appreciate your prayers, not only for our safety, but also for the miracle that I might overcome my OCD sufficiently to actually relax. Thanks. And Happy Easter!
And, by the way, most of the explanations you will hear for Easter customs that have nothing to do with the resurrection of Jesus are wrong. Don't look for them with the Babylonians, Romans, Phoenicians, Carthiginians, Gauls, and definitely not the Easter Islanders. Chances are that you don't really know their origins and don't have to worry about contaminating yourself. As Paul said, if you are being served meat, don't ask whether it has been sacrificed to idols or not. Have a great celebration of our living Lord. His resurrection is a foretaste of what all of us, who know him, will experience.